Submitted by

MKeegan

on Fri, 05/03/2019 - 15:42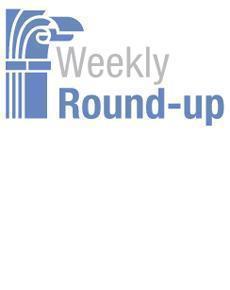 The IBM Center's Weekly Roundup highlights articles and insights that we found interesting for the week ending May 3, 2019.
Michael J. Keegan
Army multi-domain task force could spell acquisition changes. The Army's focus on multi-domain operations could spell acquisition changes, Army Secretary Mark Esper said at a Brookings Institute event April 30. The service's multi-domain task force has been focusing on interoperability with allies and partners in the Pacific region, but as it matures, those lessons learned could alter buying practices. "If it changes what the formations look like and what we need in the formations, that will drive acquisitions," Esper told reporters after the event.
White House looks to tackle cyber workforce shortage. With a new executive order, the Trump administration hopes to standardize and promote cybersecurity workforce development in government, the private sector and the educational system. The order includes the launch of a rotational assignment program that allows federal employees to more easily take on cybersecurity roles at other agencies and in particular at the Cybersecurity and Infrastructure Security Agency.
Funding dries up for DHS emerging tech investments. The Department of Homeland Security's early-stage tech investment program is notifying participants that solicitations could be cancelled due to lack of funding. While the Silicon Valley Innovation Program is funded for fiscal year 2019 at $10 million in the most recent appropriations bill, that same legislation also stripped DHS of its ability to fund projects using other transaction authority. DHS has been without OTA powers since Feb. 15, according to contracting documents.
Senate Reintroduces Federal Agency Customer Experience Act. Bipartisan legislation that would simplify and expedite the process by which federal agencies gather public feedback regarding customer experience and service delivery has been introduced in the Senate. The Federal Agency Customer Experience Act of 2019, introduced by Sens. Maggie Hassan, D-N.H, and James Lankford, R-Okla., shares the same name and key tenets of legislation that unanimously passed the Senate in 2017 and the House in 2018. However, differences between the bills weren't ironed out and thus never made it to President Trump's desk for a signature. This time around, Reps. Gerry Connolly, D-Va., and Brian Fitzpatrick, R-Penn., will introduce.
How to be a Remarkable Long-Distance Leader. More and more of us are working remotely some or all of the time. Leaders are now challenged with managing teams spread across time zones. Taking on this topic of remote leadership is Kevin Eikenberry and Wayne Turmel in their book The Long-Distance Leader: Rules for Remarkable Remote Leadership.
John Kamensky 
Customer Experience Helps. Federal News Network reports:"Margaret Weichert, OMB's deputy director for management and the acting director of the Office of Personnel Management, said an improved customer experience in government not only helps give Americans better access to government services, but also serves as a retention tool for an aging federal workforce."
Sharing Control. FedScoop reports:"Mission-support services like finance management, travel and payroll cost agencies more than $25 billion annually. By eliminating redundant contracts, human resources and technology between agencies, the government could save anywhere from 5 to 30 percent, according to OMB. . . . "This is not a project,"Suzette Kent, federal CIO, told reporters. "It's a fundamental change in our operating model for how we deliver common services across the entire federal government.". . . But first agencies must agree on standards for future shared services, Kent added, which is why the "Centralized Mission Support Capabilities for the Federal Government"memo'srelease launches a planning phase."
DOD Reform Installment Plan.Government Executive reports:"Operating without a chief management officer, the Defense Department on April 26 released its "Initial Plan" for creating new efficiencies and boosting performance in its hiring, contracting and supply chain operations as required under the fiscal 2019 National Defense Authorization Act.
Telework Dips. Federal News Network reports: "Federal employees spent less time teleworking in 2017 than they did during the previous year, according to the most recent annual report on the topic from the Office of Personnel Management. . . . For eligible employees, federal telework participation went down from 51% to 48% in 2017, according to OPM's latest telework status report from fiscal 2017 to Congress."
Kinder and Gentler.Katherine Barrett and Richard Greene, in a column for Governing, write:"The practice of performance measurement has long been an unfriendly process. Goals were set; data points were hauled out to see how they measured up against the targets. Agencies were called on the carpet and pressed to do better. . . . But we've noticed a trend in recent years toward a kinder, gentler brand of performance management."
Alexa and 311. RouteFifty reports: "Increasing numbers of state and local governments are allowing residents to query Amazon's Alexa for information about services and sometimes even make requests.
The 12 Practices.  Federal Times reports:"according to an April 29 Government Accountability Office review of nine federal agencies covered by FITARA, there are 12 practices that have nearly universally improved the provisions of the act."
Next Week's The Business of Government Hour: Conversation with Dr. Louie Uccellini, Director, National Weather Service. How does the National Weather Service keep Americans safe by predicting extreme weather events earlier and with more accuracy? What are its strategic priorities? How is the National Weather Service using technology and innovation to meet its mission? Join host Michael Keegan as he explores these questions and more with Dr. Louie Uccellini, Assistant Administrator for Weather Services at the National Oceanic and Atmospheric Administration and Director of the National Weather Service. That's next week on The Business of Government Hour.
Broadcast Schedule: The show airs Monday at 11 a.m., and Friday at 1 p.m. on Federal News Network 1500AM WFED
Anytime, Anywhere on...
 https://www.podcastone.com/the-business-of-government-hour
 https://itunes.apple.com/us/podcast/the-business-of-government-radio-hou