Submitted by

TFryer

on Tue, 01/23/2018 - 13:56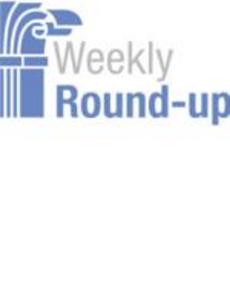 Articles from across the Web that we found interesting, the week of October 6 - 10, 2014.
John Kamensky The Focus of Defense Acquisition Reform? Katherine McIntire Peters, Government Executive, writes that a Senate investigation staff report about problems with defense acquisition programs found the key problem is – the acquisition workforce itself. She writes: Without better training and recruiting of the men and women who manage large weapons contracts, and more effective incentives to reward smart decision-making, the department may be doomed to continue spending too much money for too little return." DHS Acquisition Reform. The Department of Homeland Security, writes Colby Hochmuth, Federal Computer Week, is planning to pilot acquisition process improvements, with a focus on IT procurement. She adds that a "Government Accountability Office report found that budget uncertainty across DHS was hurting its acquisition shop. Program officials reported that funding instability negatively affected 17 of the 35 programs studied, contributing to schedule slips, cost growth and capability reductions." Millennials: Love It and Leave It. Kelly Lunney, Government Executive, reports that a new study by the Office of Personnel Management has found that milllennials (those born after 1980) "are more likely than other generations working for Uncle Sam to say that their bosses treat them with respect (83 percent) and support their development (66 percent). But that's where the good news ends: The median amount of time Millennials stay in their jobs is just 3.8 years, and only one-third of those surveyed believed their agencies valued creativity and innovation." "Evidence-Based Government" Attracting Interest. Charlie Clark, Government Executive, reports "The Obama administration is reporting progress on its ongoing effort to prod agencies to increase their use of data analytics in making "evidence-based" evaluations of programs—even to the point of attracting interest from Republicans in the highly polarized Congress." Practicing Collaboration Matters. An insightful piece by Steve Kelman for Federal Computer Week examines why the Boston Marathon Bombing event was resolved so quickly. He says that the law enforcement agencies involved had created informal networks in advance. But more importantly "Different groups of first responders and other agencies at all levels of government had practiced actually working together." Conclusion: practicing collaboration matters! Michael J. Keegan 3 Tips for Building a Government Content Strategy. The federal government is on the verge of a revolution in the way it communicates with citizens. Today, successful agencies and programs are embracing the content marketing approach that has taken the private sector by storm. The CDC Is Using Twitter to Explain Ebola for the Second Time in Two Months. And people have just as many questions about the virus as they did during August's online chat. Survey: HIEs Still Face Tech, Cost Barriers to Interoperability. A recent eHealth Initiative survey finds that while more health information exchanges are implementing core functions required by Stage 2 of the meaningful use program, they continue to struggle with interoperability because of cost and technical barriers. Health Data Management et al. DHS says cyber initiatives healthy and growing. DHS' Continuous Diagnostics and Mitigation, Einstein and Enhanced Cybersecurity Services programs are on the upswing in terms of impact and number of users, according to Andy Ozment, assistant secretary in the Office of Cybersecurity and Communications. Ozment told Federal News Radio there are no delays with CDM, and the Einstein intrusion detection and prevention software covers 25 percent of all federal employees. Feds Should Keep an Eye on the Race to Replace Darrell Issa. The House panel that oversees the federal workforce is poised for a new leader. The Business of Government Radio Show: Conversation with David Klaus, Deputy Under Secretary for Management & Performance within the U.S. Department of Energy. What are key management and operational challenges facing the U.S. Department of Energy? How is Energy progressing with its environmental management clean up? How is Energy changing the way it does mission support? Join host Michael Keegan next week as he explores these questions and much more with David Klaus, Deputy Under Secretary for Management & Performance within the U.S. Department of Energy. Broadcast Schedule: The show airs Monday at 11 a.m., and Wednesday at noon, on Federal News Radio 1500AM WFED If you can't wait, though, you can listen to (or download) this week's program and all our previous interviews at businessofgovernment.org and by searching our audio archives.