Submitted by

MKeegan

on Mon, 09/24/2018 - 14:02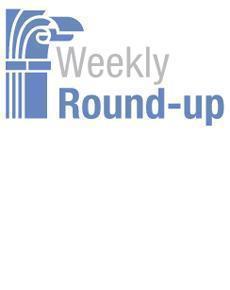 Friday, September 21, 2018
The IBM Center's Weekly Roundup highlights articles and insights that we found interesting for the week ending September 21, 2018.
More Pay Demo Projects? Federal News Radio's Jason Miller reports on what he learned about a recent OMB-sponsored summit on the future of the federal workforce.  The forum explored issues such as the impact of artificial intelligence, the federal pay structure, and performance management.
Unchartered Territory.  NextGov reports: "Health and Human Services Department leaders want agency offices to start sharing more data with each other, but rank-and-file employees say the rules for doing so are hazy at best. . . . With no agencywide guidance for sharing information and stiff penalties for breaking confidentiality and patient privacy laws, HHS employees are reluctant to hand over data to other organizations even within the same department, according to a report by the HHS chief technology officer."
VA Appeals Decisions Backlog Declines.  Federal News Radio reports: "The Veterans Affairs Department said it has surpassed its goal this year of delivering more than 81,000 appeals decisions on claims for disability benefits and services. . . . In doing so, VA said it delivered 28,000 more appeals decisions in fiscal 2018 than in fiscal 2017, a 52 percent increase."
Using Measures to Manage (Not!). In a op-ed for Government Executive, Howard Risher writes: "The General Accountability Office reconfirmed a pervasive management problem in its new report in the Managing for Results series. The title defines the problem: "Governmentwide Actions Needed to Improve Agencies' Use of Performance Information in Decision Making." This is not a new theme for GAO but apparently their past recommendations have had minimal impact. Despite what seems to be continuous attention, the use of metrics has declined, not improved, over the past decade."
Special Edition of The Business of Government Hour - Leaders Speak on Performance Management in Government  
Performance management initiatives over the past two decades helped shift the conversation within and across U.S. government agencies—from a focus on measuring program activities and outputs to a focus on achieving mission outcomes. Join host Michael Keegan next week for a Special Edition of The Business of Government Hour exploring the evolution of Performance Management in Government.