Submitted by

TFryer

on Tue, 01/23/2018 - 12:40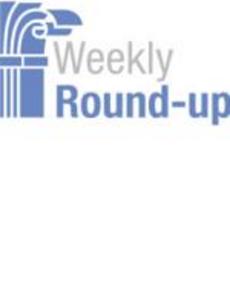 Articles from across the Web that we found interesting, the week of December 1-5, 2014.
Federal IT Reform Inches Closer to Passage. Adam Mazmanian, Federal Computer Week, writes that the must-pass Defense Authorization Bill includes compromise language that "would give federal agency CIOs a "significant role" in programming, budgeting, management, and governance of IT across bureaus and components of all civilian departments." More from Federal Times. DOD Acquisition Reform Options Laid on Table. Charlie Clark, Government Executive, reports that the National Defense Industrial Association – at the request of Congress -- has "released detailed recommendations for streamlining the Pentagon's weapons buying process to curb waste, upgrade the acquisition workforce and take better advantage of industry innovation." A New Governmentwide Acquisition Reform Action Plan. Jason Miller, Federal News Radio, describes the contents of new OMB guidance to agencies from the recently-appointed administrator of the Office of Federal Procurement Policy, Ann Rung. The focus is on using data to make better buying decisions. Crowdsourced Playbook for Open Government. Emily Kopp, Federal News Radio, writes that the White House is "asking the public to help write a guide for agencies on ways to engage the public" via a crowdsourced "public participation playbook.." You can provide ideas, too! Murky Transparency Under DATA Act? Doug Criscitello writes an op-ed for NextGov where he observes: "there's a real risk we still won't have crystal clear insights into federal spending. There's a difference between data transparency and useful information." At a recent congressional hearing on the implementation progress of the legislation, Comptroller General Gene Dodaro offered support for the Act, and recommendations for action. Testimony from OMB and Treasury detail implementation progress. More DOD Reorg in the Works? Jared Serbu, Federal News Radio, reports "Deputy Defense Secretary Robert Work said the department thinks it can find more efficiencies by carefully examining all of the fourth estate's business operations as an integrated whole, rather than simply giving each principal staff agent another arbitrary savings target they must meet." Digital Services Spread to Agencies. According to Jason Miller, Federal News Radio, "Digital services teams will begin sprouting up across the government over the next year. The Office of Management and Budget plans to expand the number of teams of technology experts to work on troubled or high-profile projects." SES Highlights. President Obama says he wants to meet with career SESers on December 9th; former SESers are calling for reform; and OMB directs agencies to include "employee engagement" as an element in SES performance agreements. Evaluation Commission Legislation? The House and Senate Budget Committee chairs have proposed legislation for the lameduck session of Congress to create a commission to promote evidence-based policymaking. Trust in Federal Agencies. Who's up? Who's down? A recent Gallup poll of Americans shows increased trust in the Postal Service, less for CDC, and not-so-good for VA. In general, though, the public has low esteem for the government overall. The Business of Government Radio Show: Conversation with Ronald Layton, Deputy Chief Information Officer at the U.S. Secret Service. What are the key cybersecurity threats and challenges facing the nation? What is the US Secret Service's doing to combat these cyber threats? Is the cybersecurity function ready to be professionalized across the nation? Join host Michael Keegan as he explores these questions and more with Ronald Layton, Deputy Chief Information Officer at the U.S. Secret Service. Broadcast Schedule: The show airs Monday at 11 a.m., and Wednesday at noon, on Federal News Radio 1500AM WFED If you can't wait, though, you can listen to (or download) this week's program and all our previous interviews at businessofgovernment.org and by searching our audio archives.