Submitted by

JKamensky

on Fri, 02/08/2019 - 12:52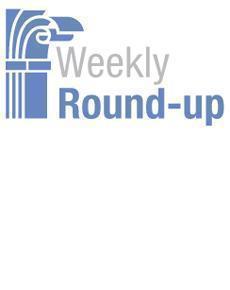 Articles from across the Web that we at the IBM Center for The Business of Government found interesting for the week of February 4-8, 2019.
John Kamensky
FY 2020 Budget Release Set. UPI reports: "Although no formal announcement has been made, White House officials notified legislators that summaries of President Donald Trump's message and top priorities will be released on March 11 or 12."
Modernize, Don't Euthanize. Federal News Network reports: "The Section 809 panel caused quite a hubbub with its recommendation to exempt the Defense Department from the Clinger-Cohen Act—the seminal technology management law from 1996. . . . The panel said the problem is the Pentagon now needs to move more quickly . . . and Clinger-Cohen is shackling DoD with 25-year-old requirements that don't fit the modern technology approaches." Defenders of the law say that the problem isn't the law but how it has been
On the Verge? Government Executive reports: "A new study released by the Senior Executives Association paints a dire picture of the federal workforce, one that is stretched too thin, hampered by old technology and the target of partisan attacks. Without a significant overhaul, agencies may fail to provide adequate services when they are needed most, the researchers found."
OPEN Data Implementation. Federal Times reports on a panel of experts commenting on the implementation of the newly-signed OPEN Data law , writing: ""We know that collaboration in government is really hard, but it's also really important. The broad vision here is that the different CXO folks across federal agencies are going to work together. We need them to work together," said Nick Hart, director of the Evidence Project at the Bipartisan Policy Center."
Building a Data Entourage. Federal News Network reports: "The FEBP Act [Foundation for Evidence-Based Policymaking Act] also requires agencies to appoint chief data officers and chief evaluation officers. Both jobs will put agencies in a position where they'll have the resources they need to compete with the private sector for in-demand tech talent. . . . Adding to that workforce challenge, [DHS executive Donna] Roy said agencies need to build a "data entourage" around chief data officers.
Michael J. Keegan
Even with law, open government still depends on those in charge. With the passage of the OPEN Government Data Act, openness is now the default setting for federal data, but success still depends on buy-in at agencies.
Don't exempt DoD from the Clinger-Cohen Act, modernize federal IT management instead . The Section 809 panel caused quite a hubbub with its recommendation to exempt the Defense Department from the Clinger-Cohen Act—the seminal technology management law from 1996.
The panelists highlighted that the bill Congress passed and President Bill Clinton signed into law aimed to address how agencies plan, manage and oversaw long, complex IT programs, which was the norm in the 1990s.
Senators still seeking answers on joint DoD, VA leadership structure to manage EHR overhaul. The Department of Veterans Affairs said it's prepared to give lawmakers a clear answer to the question that's been nagging the agency since VA first announced  plans to implement a commercial electronic health record (EHR) and achieve interoperability with the Pentagon. When push comes to shove, who between the two departments is in charge?
USDS veterans tapped to head OPM IT shop. Clare Martorana will take over as CIO of the personnel agency, and David Nesting will serve as her deputy.
China-linked hacker group has gone quiet, but DHS expects resurgence.  A hacking group behind a widespread cyber espionage campaign against IT service providers has gone quiet since two of its members were indicted but remains an active threat to American businesses.
The Discipline of Success. If you want to be successful, it seems to make sense to get around successful people. The people we are around have an immeasurable impact on us. It's one of the major themes in my book, The Book of Mistakes: 9 Secrets to Creating a Successful Future. That's why I was drawn to Leo Bottary's new book, What Anyone Can Do: How Surrounding Yourself with the Right People Will Drive Change, Opportunity, and Personal Growth. He covers this important aspect of success. Success is available to everyone who pursues it with discipline.
Next Week on The Business of Government Hour: Conversations with Suzette Kent, Federal CIO, Office of Management and Budget (OMB). What are the US federal government's IT modernization priorities? How can the US federal IT community work together to drive good government through technology?  Join host Michael Keegan as he explores these questions and more with Suzette Kent, Federal CIO within the Office of Management and Budget (OMB). That's next week on The Business of Government Hour.
Broadcast Schedule: The show airs Monday at 11 a.m., and Friday at 1 p.m. on Federal News Network 1500AM WFED
Anytime, Anywhere on...
https://www.podcastone.com/the-business-of-government-hour
https://itunes.apple.com/us/podcast/the-business-of-government-radio-hou