Submitted by

TFryer

on Mon, 01/22/2018 - 11:02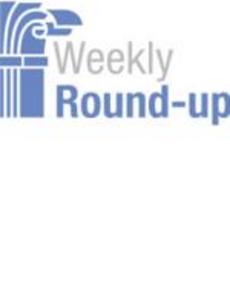 Articles from across the Web that we at the IBM Center for The Business of Government found interesting, June 29- July 2, 2015.
DOD Nears Launch of Shared IT Services. According to Federal News Radio: "Deputy Defense Secretary Bob Work signed a memo May 1 establishing the Joint IT Single Service Provider-Pentagon," and that "the first phase of consolidation will affect about 63 organizations" in the next few weeks. Disaggregate Data to Make It Useful. Governing reporters, Richard Greene and Katherine Barrett, write: "An emphasis on disaggregating information has been growing in importance as states and cities tap into huge quantities of information for more sophisticated analyses. It's at the "heart of the new focus on data analytics," says Harry Hatry, director of the public management program at the Urban Institute, . . . Not only does disaggregating data make it more useful for policymakers, it's also key to engaging public interest." Past Performance in Grants. Federal News Radio reports: ". . . at the moment, there is no way to assess whether a particular grantee has a governmentwide track record of effective stewardship of federal funds, something OMB wants to address as part of a much broader agenda to tighten-up management of grant outlays." Hunch-Driven Government. According to NextGov, "Government sort of manages on hunches," said Greg Godbout, chief technology officer at the Environmental Protection Agency, at AFCEA Bethesda's Data Symposium June 30. . . . "It's great to have a hunch," Godbout said. "Hunches are important. But we need to then have evidence to back up those hunches . . . We need to start having real metrics to do this." Updating the Government's Open Government Plan. Government Computer News reports that the White House's Office of Science and Technology has put out a call to update the 2013 National Action Plan on Open Government. No deadlines yet. Tiny Program, Potentially Big Impact. Federal News Radio reports on a new White House Leadership Development Program, scheduled to launch this Fall with an inaugural class of 10 high-potential GS-15s who will work on the 15 cross-agency priority goals. Implications of 3-D printing. GAO just released a summary of a forum: "On October 15-16, 2014, GAO, with the assistance of the National Academies, convened a forum to discuss the use of additive manufacturing to directly produce functional parts, including its (1) opportunities, (2) key challenges, and (3) key considerations for any policy actions that could affect its future use." Michael Keegan Tiny White House program targets government's biggest challenges. The White House is launching a leadership development program so small the participants could easily fit around a single conference table. Yet if successful, they could revolutionize the way the government tackles its most complex problems. Federal CIO Tony Scott instills a sense of urgency to move from older IT. Similar to the Office of Personnel Management, agencies are struggling to move off of previous generations of technology. Federal Chief Information Officer Tony Scott said the government is at a "critical inflection point" and needs to change its approach to buying and securing IT. OMB to 'tame' past performance data to improve grants process. The Office of Management and Budget wants grant-making agencies to have access to all the past performance data on grantees as part of their broader effort to improve the grant-making process. Agencies award more money in grants than on contracts. VA mobile apps link into the Vista health record. Veterans and the providers who treat them are increasingly getting access to mobile apps that tie into the enterprise-wide electronic health records system Vista. The Department of Veterans Affairs is in the midst of field testing two patient-facing apps, the Mobile Blue Button and the Summary of Care app, and is set to begin testing on a provider-focused app called simply Patient Viewer. Eagerly awaited agile BPA is delayed. 18F's novel agile procurement attempt is pushed back while the agency works to answer all the vendor questions pouring in. * * * * * The Business of Government Radio Show Special Edition: Leaders Speak on Federal Acquisition. What is federal acquisition? How are agencies enhancing their acquisition capabilities? Are there new ways to procure goods and services for federal agencies? What does the future hold for federal acquisition? Join host Michael Keegan as he explores these questions and more with key senior government executives and thought leaders. Broadcast Schedule: The show airs Monday at 11 a.m., and Wednesday at noon, on Federal News Radio 1500AM WFED If you can't wait, though, you can listen to (or download) this week's program and all our previous interviews at businessofgovernment.org.