Submitted by

rgordon

on Wed, 03/28/2018 - 17:01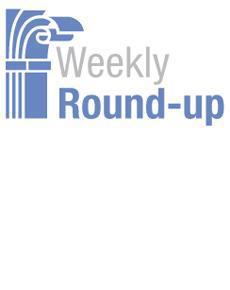 The IBM Center's Weekly Roundup highlights articles and insights that we found interesting for the week ending March 16, 2018.
Michael J. Keegan
White House-backed IT modernization push makes first contract awards. The General Services Administration picked the vendors who will support a plan to centralize modernization best practices.
DOD scales back $950M cloud agreement. The Defense Department is scaling back its $950 million cloud agreement with REAN Cloud LLC by more than 90 percent, a DOD spokesperson announced March 5. Pentagon spokesman Col. Robert Manning told a group of reporters at the Pentagon during an off-camera interview that DOD concluded the deal should be "narrowly tailored" to cover only U.S. Transportation Command, and decided to lower the price ceiling to $65 million from the original $950 million announced in February.
Shulkin: VA's health record modernization is a win for U.S. health care. Veterans Affairs Secretary David Shulkin told House appropriators that he expected the agency's adoption of the Cerner electronic health care record to have far reaching effects on the interoperability of the U.S. health system.
Why acquisition reform is about more than OTAs. Acquisition reform will take more than creative regulatory workarounds if the Defense Department is going to truly modernize and advance, said Air Force Materiel Commander Gen. Ellen Pawlikowski.
John Kamensky
OMB and the Management Agenda.  Federal News Radio reports that Dustin Brown, the OMB's deputy associate director for performance and personnel management has said: "A lot of what we've tried to do with the management agenda is really listening to the feedback we are getting from the employees about the problems they are facing, what can we do here to unlock some of those barriers, what can we do to give them more tools and capabilities and empower them more and give them more autonomy in their decision making and their day-to-day."
OMB Takes Charge. NextGov reports: "When the president's management agenda drops next week, it will include a number of pronouncements around how agencies manage IT, including the Office of Management and Budget retaking a leadership role it had forfeited to the Office of American Innovation over the past year," said Margaret Weichert, deputy director for management at OMB, at a House Oversight IT subcommittee hearing.
Talent-Driven Organizations.  Howard Risher, in a commentary for Government Executive writes that the newly-confirmed director of the Office of Personnel Management, Jeff Pon, "should make reinventing HR an early priority. The civil service system was conceived in a very different era and it's now a barrier to raising performance levels."
Improving Employee Engagement. Federal News Radio interviewed Julie Brill, the acting deputy associate director for the Senior Executive Service and Performance Management at the Office of Personnel Management.  She told them the success stories of how a number of agencies improved their employee engagement via a series of specific actions, such as analyzing survey data to target support to specific units.  She notes that this isn't "rocket science."
Shortening Supply Lines. Defense.com reports that young Marines are "having a love affair" with new 3-D printing technologies that can produce small replacement parts typically not available in supply chains, oftentimes saving thousands of dollars and getting equipment back in use in minutes instead of months.
AABPA Symposium. The American Association for Budget & Program Analysis is holding its Spring Symposium on Wednesday, April 4 at the Department of Education's headquarters building in DC.  The theme: "Government Work is Good Work."
Reorg: Interior Department. Federal News Radio reports: "The Interior Department may quickly become the poster child for a government reorganization and relocation — moving hundreds of federal jobs out of the Washington, D.C. area and to other parts of the country. . . . The Interior Department wants to make this concept a reality. In fact, it's a major component to the agency's $11.8 billion 2019 budget proposal and reorganization plan."
Reorg at State Department?  Government Executive reports: "Veteran diplomat and retired Amb. Thomas Pickering, co-author of a recent Atlantic Council study on reorganizing the State Department, told Government Executive the department's pursuit of budget cuts, a hiring freeze and reorganization are unlikely to turn around" even with the departure of Sec. Tillerson.
Open Government vs. FOIA. Government Executive published a commentary by a group of academics who are concerned that the Open Government movement for more transparency of government information may cause the Freedom of Information Act functions in agencies and FOIA advocacy groups to wither.
New Week on The Business of Government Radio Show: Michael "Mick" McKeown, Executive Director of the DHS Blue Campaign
What is the mission of the US Department of Homeland Security's Blue Campaign? How is it combating human trafficking? What can we do to combat human trafficking? Join host Michael Keegan next week on The Business of Government Hour as he explores these questions and so much more with Michael "Mick" McKeown, Executive Director, DHS Blue Campaign. That's next week on The Business of Government Hour
Broadcast Schedule: The show airs Monday at 11 a.m., and Friday at 1 p.m. on Federal News Radio 1500AM WFED. If you can't wait, though, you can listen to (or download) this week's program and all our previous interviews at businessofgovernment.org.