Submitted by

rgordon

on Mon, 04/16/2018 - 14:05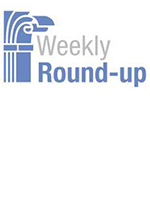 The IBM Center's Weekly Roundup highlights articles and insights that we found interesting for the week ending March 9, 2018.
Michael J. Keegan
DOD details its plans for JEDI cloud contract. The timeline for a department-wide commercial cloud solution is aggressive, but Pentagon officials say deeper in-house expertise and better internal cooperation can get them to an award this year.
White House hints at new cyber policies. Changes sparked by the cybersecurity executive order are on the horizon, a top administration official said, as cyber workforce issues continue to challenge agencies.
Lawmakers lose patience with NBIB over clearance backlog. Senators expressed deep frustration about the government's lack of progress reducing the backlog of 700,000 pending security clearance requests, with some threatening to overhaul the process completely.
OPM puts agencies on notice about hiring politicals for civil service jobs. The federal government's HR agency put up a caution flag about hiring former political appointees for career jobs, as Congress weighs in on the practice of current politicals "burrowing in" to the civil service.
How can agencies focus on the workforce during reorgs? The Trump administration faces the challenge of trying to improve federal employee engagement amid plans to reduce overall headcount at many civilian agencies.
John Kamensky
OPM Director Finally Confirmed. Government Executive reports: "The Senate confirmed by voice vote Wednesday night President Trump's nomination of Jeff Pon to be director of the Office of Personnel Management, officially ending a months-long standoff over his nomination. . . . OPM's last permanent director, Katherine Archuleta, resigned in July 2015 and since then, the agency has been led by a series of acting officials."
Customer Experience. Eric Keller and Cathy Conrad write in Government Executive: "With the release of the fiscal 2019 budget proposal on Feb. 12, the White House sent a strong signal that improving customer interactions with government will be a major management priority. . . . The administration "will ensure that Government no longer lags behind the private sector on customer experience," according to the budget proposal."
Centers of Excellence. Federal News Radio reports: "When it comes to adopting new technology and revamping online services to the public, federal agencies don't always need to reinvent the wheel. . . . In February, the Agriculture Department launched Farmers.gov, a one-stop shop for its customers to find answers to their questions, contact USDA representatives or discover new USDA services. . . . While USDA has started from the ground up on some technology initiatives — like the Centers of Excellence it'll stand up with help from the General Services Administration and the Office of American Innovation — in this case, it lifted the idea right from the Veterans Affairs Department.
USAF Slashes Red Tape. Federal News Radio reports: "The Air Force is expanding some of the authorities that have proven successful within its rapid capabilities office to help procure larger and more traditional weapons. . . . .The new authorities allow for early and prominent involvement of airmen in the developmental and operational testing of Air Force systems. They also create short, narrow chains of command with direct oversight from senior Air Force leaders, establish small integrated teams of experienced people to operate under a single program officer and allow for the use of waivers to cut through encumbering red tape.
NGA Acquisition Streamlining. Federal Computer Week reports: "Change is coming to the National Geospatial-Intelligence Agency's acquisition strategy. . . . ."I'm not going to give too much of it away, but I am looking forward to sharing with you a new approach that I'm taking to acquisition.… We're overhauling it," the agency's Deputy Director Justin Poole announced Feb. 28."
Re-Skill for the Future.  Federal News Radio reports: "The nature of federal jobs is changing. Automation and artificial intelligence are coming, and the Office of Personnel Management wants to make sure agencies and their employees are ready when the day comes. . . . In the coming months, OPM will have more guidance for agencies to better prepare their employees to handle new kinds of work, the agency's acting director, Kathleen McGettigan, said.
***********************
New Week on The Business of Government Radio Show.  
What is a Grounded Leader? What are the Roots to Effective leadership?  How can you become a conscious leader? Join host Michael Keegan next week as he explores these questions and more with
Bob Rosen, Author of Grounded: How Leaders Stay Rooted in an Uncertain World
. That's next week on The Business of Government Hour.
Broadcast Schedule: The show airs Monday at 11 a.m., and Friday at 1 p.m. on Federal News Radio 1500AM WFED. If you can't wait, though, you can listen to (or download) this week's program and all our previous interviews at businessofgovernment.org.