Submitted by

JKamensky

on Fri, 10/19/2018 - 13:13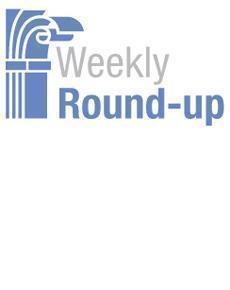 Articles from across the Web that we at the IBM Center for The Business of Government found interesting for the week of October 15-19, 2018.
John Kamensky
Advancing Reorg Proposals. Government Executive reports: "In a report dated in July but made public by the Federation of American Scientists this week, the Congressional Research Service analyzed each of the 32 reorganization proposals the White House unveiled in June. . . . CRS found 19 proposals that would likely require legislation, while 15 could at least mostly proceed administratively."
Most Effective Agency? Federal Times reports: "In the race to modernize government IT systems, the U.S. Department of Agriculture is pushing hard to be at the front of the pack, according to USDA Deputy Secretary Steve Censky. . . "The perception is often accurate that government is behind the private sector when it comes to modernization. Secretary [Sonny] Purdue and I want to try to change that at USDA. We want to make sure that USDA is the most effective, efficient, customer-focused agency in all of the federal government."
How to Punish Highly Efficient Agencies. Federal News Networks reports: "Dubbing it the "nickel plan," President Donald Trump announced Wednesday that he's asking every Cabinet secretary to cut their next-year's budgets by 5 percent. . . . Trump said he couldn't ask for the spending cuts earlier because he was working with Congress to increase funding for the U.S. military."
Cutting $23 Billion in Red Tape.  Government Executive reports: "The Trump administration's rule re-makers on Tuesday reported $23 billion in cost savings during fiscal 2018 stemming from 176 actions, large and small, that thwart "burdensome and unnecessary regulation." . . . The White House Office of Information and Regulatory Affairs released both a summary of agency actions last year as well as the fall plans for fiscal 2019 actions . . . "
What Happens Next with OPM? In a commentary piece for Federal News Network, Jeff Neal writes: "I say let the administration try their proposed arrangement. If it works, Congress can codify it and make it permanent. If not, Congress can more clearly codify the role of OPM and undo it. There is little likelihood that it will create any problems that cannot be fixed."
Feedback on Federal Data Strategy?  OMB is asking agencies for feedback on a proposed Federal Data Strategy by November 16.
Michael J. Keegan
At OPM, Weichert pushes direct hire, pay agent changes. Margaret Weichert, now acting director of the Office of Personnel Management, is clearing agencies to make direct hires in IT, cyber and other tech fields and is changing pay for specialized occupations.
Evidence-based policymaking uneven across government. Since the evidence-based policymaking commission unanimously approved its report, backers are waiting for new legislation or an administrative push.
TMF is about more than the money.  The Technology Modernization Fund's proposal process and review board are teaching agencies how to put together a solid business case.
Next Week on The Business of Government Hour: Conversations with Emily Murphy, Administrator, U.S General Services Administration. What are U.S. General Services Administration's key strategic priorities? How is GSA making government more effective and efficient? What is GSA doing to promote smarter management, buying, and use of technology across the federal government? Join host Michael Keegan next week as he explores these questions and more with  Emily Murphy, Administrator, U.S. General Services Administration. That's next week on The Business of Government Hour.
Broadcast Schedule: The show airs Monday at 11 a.m., and Friday at 1 p.m. on Federal News Radio 1500AM WFED.
Anytime, Anywhere on...
https://www.podcastone.com/the-business-of-government-hour
https://itunes.apple.com/us/podcast/the-business-of-government-radio-hour/id348958188?mt=2